Here's an easy guide on how to recolor a papercraft. I hope someone finds some use out of it.
For this recoloring guide we will use the program Gimp. It's a free photoshoplike program which is very powerfull. You can download it here:
http://www.gimp.org/
Now, let's get started shall we? First, we need a craft that we'll recolor. Pick a nice one that will benefit from it, and that people actually want to build. I'm not sure if anyone is waiting for something like a purple Nes baseballbat for example.
When you have your image files (I'll make a guide on how to get PDF files into gimp later, for this tutorial you will need an image format) open it up in gimp.
Use the lasso tool to roughly select your craft: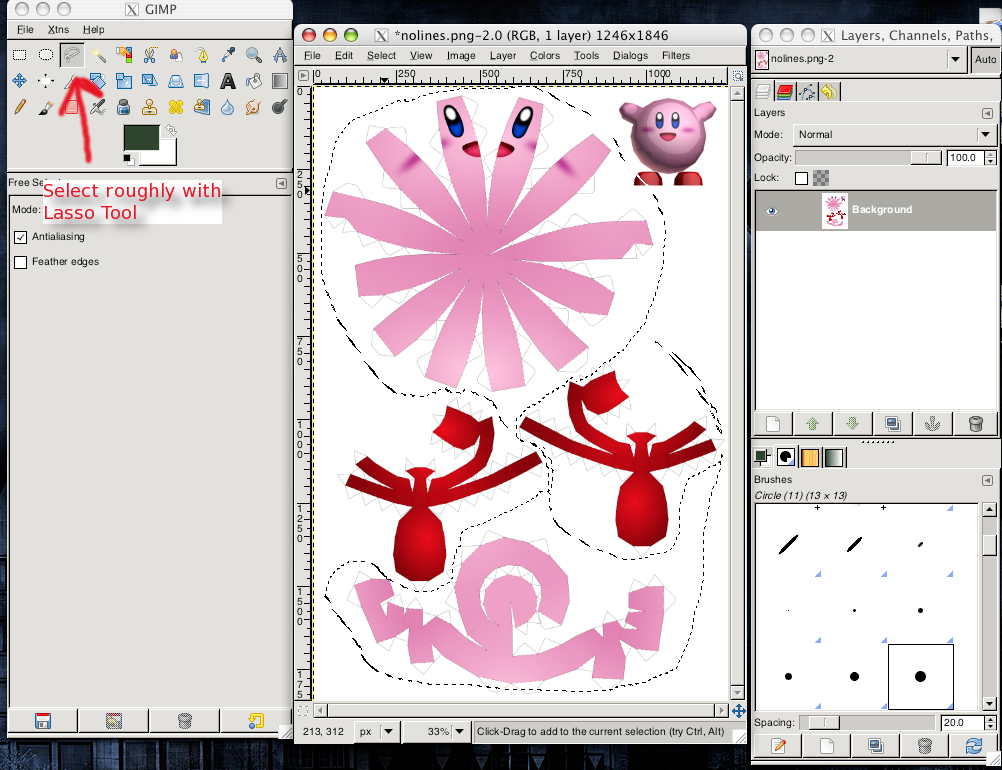 Make a new transparant layer in the layer window. Fill your selection with the desired color using the paintbucket tool.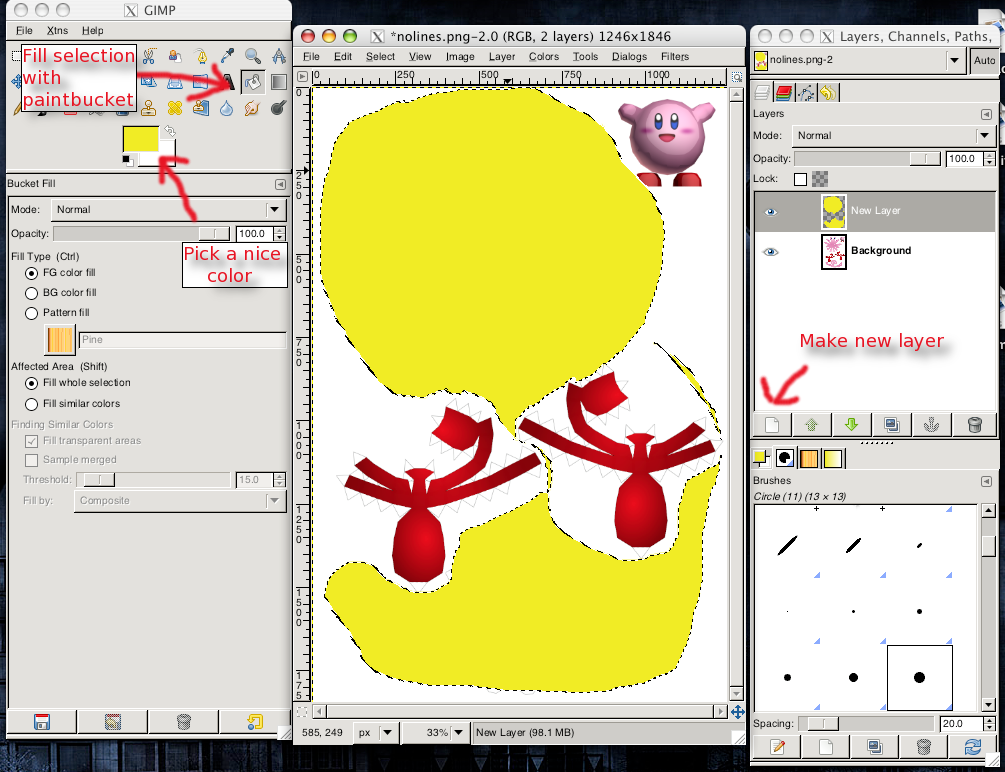 Set the layer mode of your new layer to "hue" Might look a bit weird for now, but we're getting there!
Erase all the parts on the hue layer that you don't want to be recolored. For example, I don't want the mouth to be yellow on my Kirby. Pick a fuzzy brush, or the edges will be very hard, instead of a smooth edge.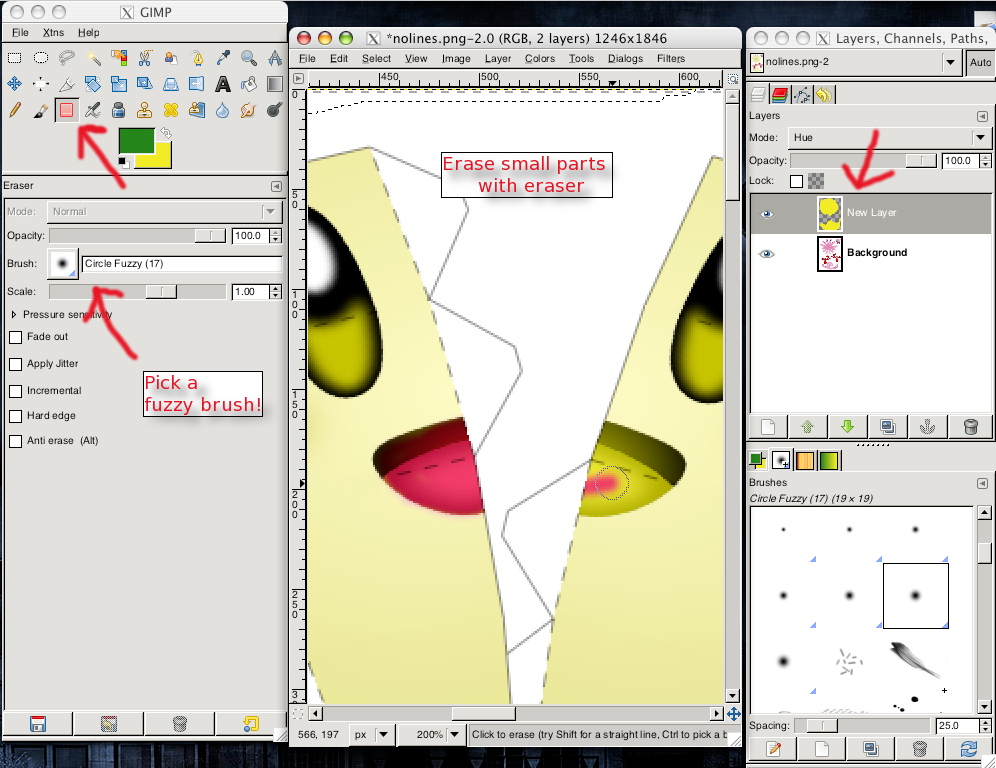 Copy the hue layer. Set the copied layer mode to "burn". Play with the "opacity"slider to get the desired effect. And boom! You're done!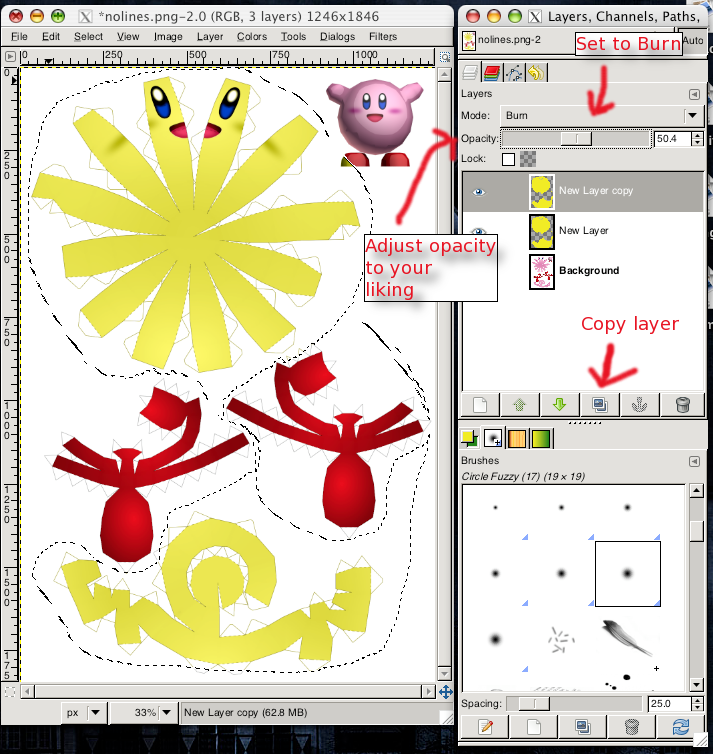 Well, almost. Don't forget to save! Save the image as a .PNG file. Never use JPG. The quality drops like crazy when you do that. Click file, save, and type *yourfilename*.png. It will ask if you want to expot the file. Click okay and okay, and you're done!
And there you have it. A recolor in a matter of minutes.